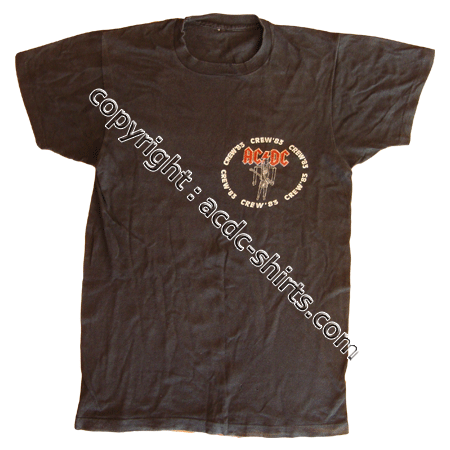 Front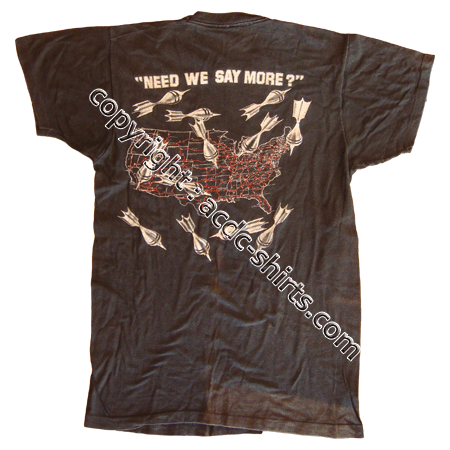 Back
Manufacturer : Screen Stars
Color : Black
Front : AC/DC logo with the cover of the Flick Of The Switch record "crew '83"
Back : USA map "Need We Say More ?" with pics of darts going all over the place
Note : Robert "Plug" Usher' shirt. He said "This was done after we saw the dates, we went from one side us to the other and back 4 or 5 times, hence darts thrown at map then join the dots !"